looking for a class or workshop?
Check out our events page for pop-up classes, workshops and more.
Find the best fit for you
Our welcome package to all new students includes two weeks of unlimited membership benefits – try us on for size!
This auto-renew package allows you to attend all classes, all month long. Additional membership benefits explained below
5- or 10-class cards allow you to choose how frequently you attend classes. Auto-renew options offer the best per-class rates
$40 for your first 2 weeks
Feel the mat beneath your feet, soak in the aura of the Studio, and try out every class you can possibly cram into two weeks! Try each teacher, each time slot, each style of yoga the Studio has to offer. Once you've tried everything on, decide what fits your style, your mood, your yoga goals. What rings true in your heart? After two weeks you'll know exactly what you want from your membership at the Studio. At the end of your last class, stop by and chat with your teacher and see what package works for you and they'll get you signed up and ready to continue on your soul evolution through yoga. One per person, per lifetime. Not shareable.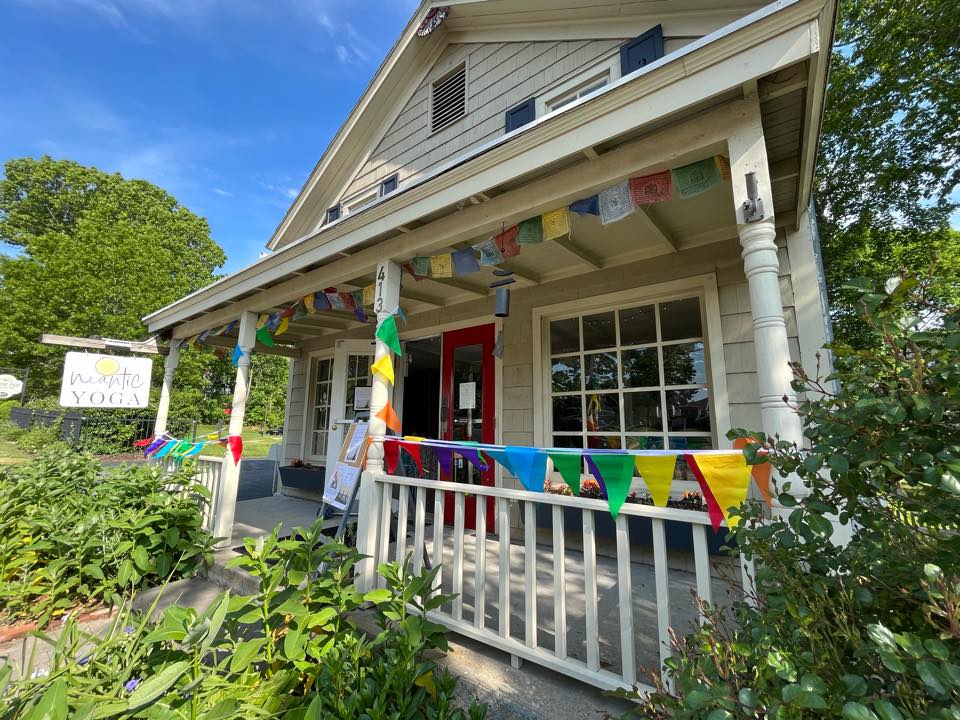 want a different package?
visit our pricing page for all the pricing and package details